Beauty – Write For Us – The Allure Blog
Write for Us: Good news for all fashionistas! We are finally opening doors for guest blogging. If you are a fashion enthusiast and expert writer who can create quality content and want to tell people how to dress better or improve their sense of style, we have news for you! Review the form below for each niche.
Editorial Email: contact@theallureblog.com
When you're ready to write to us, pick a topic. We value well-written posts on shopping, the latest fashions, lifestyle, health and beauty tips, and designers from guest contributors. Your article must be fresh and not published anywhere on the Internet except your platform or website.
If you can satisfy the content craving of fashion seekers on Theallureblog.com, please submit fashion and lifestyle content to our editor for guest posting.
How to Submit Your Guest Post on Theallureblog?
Please see the rules above to send guest posts. You can contact us through the contact form on the website or email us at contact@theallureblog.com.
Why You Should Contribute Theallureblog.com?  – Shopping Write For Us
With more daily visitors and an expanded social network, we are one of the best platforms for style advice throughout the day. With us, you can reach many people through our network. Your products will be presented on a global scale.
Our blog/site is updated daily with fresh content prepared following the requests of our users. We adhere to specific standards for our guest contributors and expect all guest contributions to comply with the same guidelines.
Successfully posted posts will be posted on the following social networks: Twitter, Facebook, Pinterest, Instagram, Facebook Group, Medium, Linked In, and newsletters.
Boost your authority and traffic for you. As part of the author bio submission at the end of the posted post, readers will be able to join your blog, website, or social media channels of their choice through the link provided.
You can reach a specific audience and build credibility in your niche by writing for particular viewers, and it usually leads to more and better.
Helpfull Resourses: Beautify Your Fingertips with Kur Nail Polish Products
Guidelines to Submit Article on Theallureblog.com
Articles must be at least 600 words long. We accept messages longer than 1000 words as long as the message quality is maintained.
Your publication must be original and has not been previously published either on the Internet or in print.
Your articles should not advertise any brand, organization, company, or specific person.
Articles must be 100% unique. Let's check for plagiarism. In addition, once submitted, it will be the intellectual property of Theallureblog.com and may not be redistributed, published, or used without the express written permission of the WEBSITE editors.
Add one or more images that match your posts and make sure that the pictures are less than 70KB in size, and the image must be at least 20 pixels wide. If you're posting someone else's photo, add a credit note for that person.
You are also expected to share the article on your social networks.
The Benefits of Contributing to the Allure Blog:
Build your credibility online.
Promote your brand.
Increase traffic to your site.
The business becomes more productive.
Makeup Write For Us Topics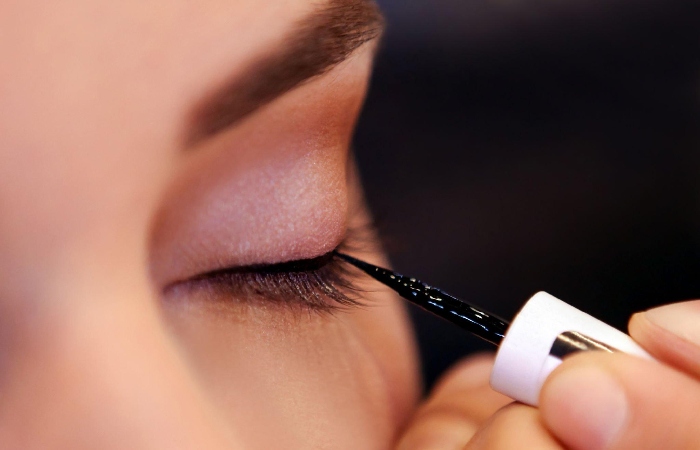 Bridal, Bridal Makeup, Makeup Ideas, Face Makeup
Facial, Celebrity Makeup, Henna, Mehndi Arts & Designs
Eyebrows, Eyelashes, Latisse, Microblading, Peels
Lip Makeup, Eye Makeup, Nail Arts & Designs
Skin Write For Us Topics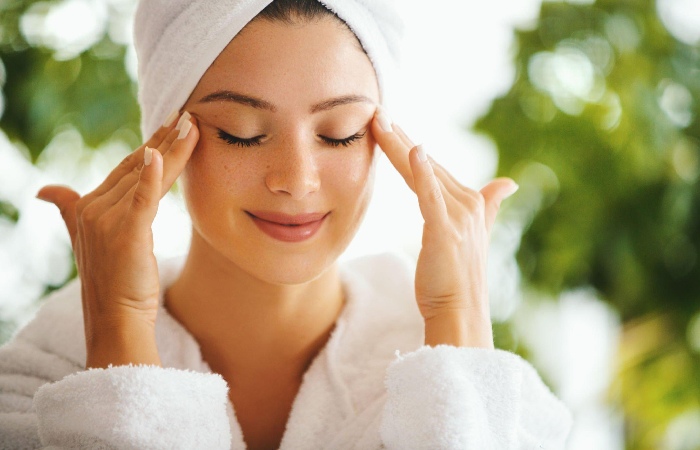 Skin Care Ideas, Face Care Tips, anti-aging
Sunscreen, Dry Skin, Oily Skin, Glowing Skin
Homemade Tips, Perfumes, Fragrance
Skin Problems, Acne, Face Packs, Face Masks
Body contouring, Permanent Makeup, Waxing
Botox, Facelift, Chemical Peel, Scar Removal
Skin Tightening, Spray Tan, Microdermabrasion
NuFace, Juvederm, Rejuvenation, Facial
Body Care, Baby Care, Body Products
Hair Write For Us Topics
Dry Hair Care, Oily Hair Care Write For Us, Hair Growth
Dandruff, Hair Treatment Hair Fall
Blowouts, Braids, Updo, Hair Cuts
Highlights / Lowlights, Hair extensions
Hair Care Solutions, Hair Care Ideas, Hair Colours
Hair Replacement, Hair Removal, Hair bleaching
Helpfull Resourses: A Beginners Guide to Eye Makeup
Frequently Asked Questions – FAQ
I want to learn more about publicity on beauty action and, generally, to support the site. How could I find out additional information about company provision and advertising?
1st Ans: You can learn about the sponsored post and advertising by emailing us. Our team will get back to you as quickly as possible.
I need to sign up for Beautyation by email. How do I contact Beautyation in my mailbox?
2nd Ans: You can join our Beautyation student connection at contact@theallureblog.com
I choose to sign up to develop a member of Beautyation. How do I register?
3rd Ans: Register by clicking contact@theallureblog.com
4th Ans: theallureblog.com typically follows a convenient learning reporting idea but maintains the right to change posts for clarity, content, and style.
Categories and Types of Articles We Welcome
At The Allure Blog, we welcome contributors to submit articles on different topics in categories such as
Related Pages
Topics Allowed on Theallureblog.com
Online Shopping
Men Wear
Ladies Wear
Kids Wear
Home and Living
Bed Linen and Furnishing
Beauty Tips & tricks
Health tips & tricks
Fashion trends
Makeup tips & tricks
Latest Makeup products update
Food
Hobbies
Lifestyle
Product Reviews
Parenting
Hair Treatment
Skin Treatment
Wellness
LifeStyle
Events
Wedding Fashions
Wedding Planning
Real Weddings
Wedding Beauty
Bedroom
Bathroom
Living room
Drawing room
Fashion Designers
Kitchen
Street Styles
Trends & Shopping guides
Fashion Photography
Fashion Models
Spring Fashion
Summer Fashion
Fall Fashion
Winter Fashion
Search Terms for Guest Posts at Theallureblog.com
Food – Write for Us
Hobbies – Write for Us
Lifestyle – Write for Us
Product Reviews – Write for Us
Parenting – Write for Us
[Hair Treatment – Write for Us]
[Skin Treatment – Write for Us]
[Furnishing – Write for Us]
[Wellness – Write for Us]
[LifeStyle – Write for Us]
[Events – Write for Us]
[Wedding Fashions – Write for Us]
[Wedding Planning – Write for Us]
[Real Weddings – Write for Us]
[Wedding Beauty – Write for Us]
[Bedroom – Write for Us]
[Online Shopping – Write for Us]
[Men Wear – Write for Us]
[Makeup tips & tricks – Write for Us]
[Ladies Wear – Write for Us]
[Beauty Tips & tricks – Write for Us]
[Health tips & tricks – Write for Us]
[Kids Wear – Write for Us]
[Home and Living – Write for Us]
[Fashion trends – Write for Us]
[Latest Makeup products – Write for Us]
[Bathroom – Write for Us]
[Living room – Write for Us]
[Drawing room – Write for Us]
[Kitchen – Write for Us]
[Street Styles – Write for Us]
[Trends & Shopping guides – Write for Us]
[Fashion Photography – Write for Us]
[Spring Fashion – Write for Us]
[Fashion Designers – Write for Us]
[Fashion Models – Write for Us]
[Summer Fashion – Write for Us]
[Fall Fashion – Write for Us]
[Winter Fashion – Write for Us]
Helpfull Resourses: Microblading Write for Us – Contribute And Submit Guest Post