What Happened To Amber Heard?   In 2022, during a widely broadcast defamation trial between herself and her ex-husband, actor Johnny Depp, Amber Heard's private life was made highly public. Depp v. Heard, a recent Netflix smash documentary series, examines the trial utilising side-by-side testimony and courtroom tapes. The three-part documentary also discusses the trial's enormous level of media coverage and the internet criticism Heard received.
Heard and Depp were wed in February of 2015, but shortly after, in 2016, she filed for divorce and, concurrently, for a restraining order, stating that he had been physically and verbally abusive, claims that Depp rejected. In a settlement struck in 2017, Depp paid Heard $7 million, which she contributed to charity, according to Esquire.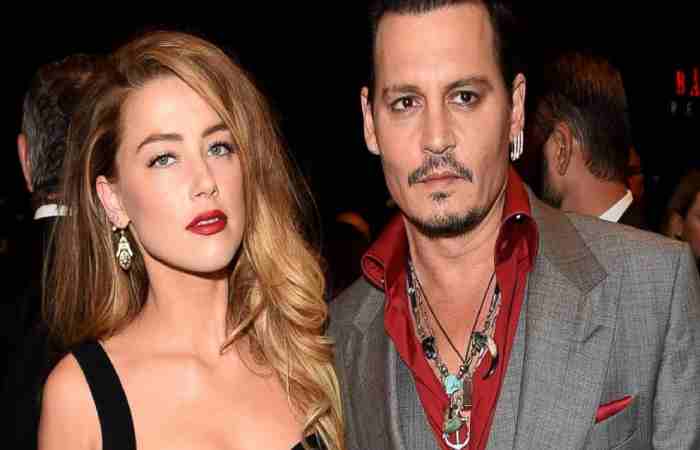 Heard claimed to have been the victim of abuse in a Wall Street Journal op-ed she wrote in 2018. Later, Depp claimed that she had slandered him in the piece. When the case proceeded to trial, the jury determined that Heard was guilty of defamation and that Depp's former lawyer's one statement had defamed Heard. According to CNN, she was required to pay Depp both compensatory and punitive damages. Both sides attempted to appeal the decision, but in December 2022 they ultimately decided to give up, and Heard gave Depp $1 million as compensation for all claims.
It's only natural to want to learn more about the actress at the centre of this viral trial, whether you've watched the docuseries, seen the trailer, or are simply interested.
What Took Place In The Depp V. Heard Case?
The jury concluded that Heard had slandered Depp in June 2022 and that her comments were made with "actual malice," according to Courthouse News. Depp was awarded $10.3 million in compensation from her.
However, the jury also determined that Depp had defamed Heard after one of his former solicitors told a tabloid that Heard had destroyed the couple's penthouse but that Depp was to blame for the destruction instead, according to The New York Times. Depp was therefore mandated to pay Heard $2 million, according to CNN.
Are There Any Upcoming Projects For Amber Heard?
Heard is anxious to put the trial behind her and concentrate on her profession, according to a different source. "She is excited about working and filming again," they said. was worn out and unhappy with the outcome of the trial. She believed she was treated unfairly. But all of this is behind her now," the person added. She is focused on the things she loves and has new energy.
What then is ahead for the actress? Indeed, Heard told reporters earlier this year that she is working on a number of projects. Heard promoted her most recent movie, In the Fire, during the Taormina Film Festival in June 2023. The story, which takes place in 1899, is on an American psychiatrist (Heard) who travels to Colombia to treat a young kid who locals think is possessed. According to Heard, the film is "a beautiful movie about the almost supernatural effect and force of love."
Heard recently revealed to Deadline that her dream job would be to work on both independent and big-budget films. Being able to balance both is "the best luck you can have as an actor," she remarked. She will make an appearance as Queen Mera in Aquaman: The Lost Kingdom later this year. Heard testified in the defamation case that she had to battle "really hard" to maintain her position despite the press coverage. On December 20, 2023, Aquaman: The Lost Kingdom will make its debut.