What is Sheen Clothing?
What exactly is sheen clothing? But it's any attire made from fabrics with a shiny, lustrous finish. It includes:
Polyester blends: Polyester remains a synthetic fiber that can be woven to have a shiny, satiny sheen. Poly-rayon or poly-spandex blends are famous for sheen clothing.
Satin: Made from silk or synthetic fibers, satin has a glossy surface and drapes well. It's used for everything from prom dresses to pajamas.
Silk: The ultimate natural fiber for sheen, silk reflects light and feels luxurious against the skin. Silk charmeuse, crepe de chine, and habotai are famous for sheen garments.
Sequins or rhinestones: For serious shine, you can't beat embellishments like sequins, rhinestones, crystals, or metallic threads. They are often use on formal or evening wear.
Sheen clothing has a glamorous, eye-catching quality that dazzles in photos and from a distance. However, some fabrics may feel slippery or clingy, and the shiny finish requires more care. To keep your sheen garments looking their best:
Hand wash or dry clean. Machine washing can damage the sheen and cause pilling.
Use a mild detergent and lukewarm water. Avoid fabric softener, which can dull the sheen.
Gently squeeze out extra water and lay flat to air dry away from heat and sunlight. Hanging can cause creases.
For storage, fold, and place in a breathable garment bag or box. It prevents dust and environmental damage.
With the proper care and handling, sheen clothing can make a glamorous statement and last you for seasons to come. Now you know how to keep your satins, silks, and sequins shining like new!
Types of Fabric Used in Sheen Clothing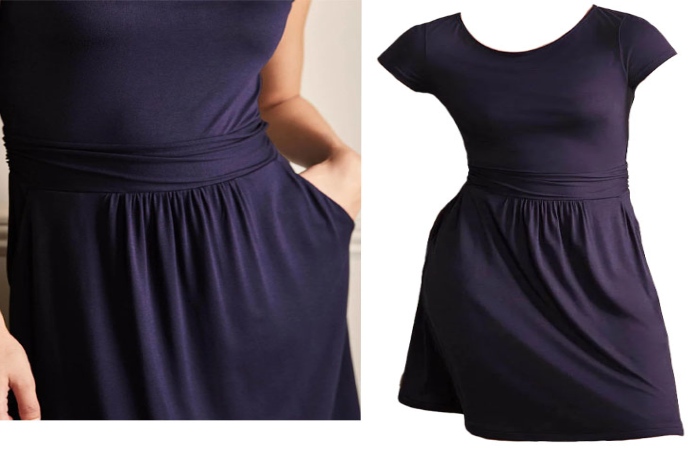 When it comes to sheen clothing, it's all about the fabric. The material determines how shiny, reflective, and eye-catching the final garment is. There are a few popular options:
Polyester – A synthetic fiber that can be highly reflective. It's often used for disco pants, jackets, and shirts. Polyester is inexpensive, durable, and wrinkle-resistant but not the most breathable.
Lycra – Also known as spandex, this stretchy fiber is frequently blended with polyester or nylon to create a shiny, form-fitting fabric. Think shiny leggings, bodysuits, and jumpsuits. Lycra adds flexibility and comfort.
Satin – A smooth, glossy fabric made of silk, nylon, or polyester. Satin has a lustrous surface and drapes well. It's famous for dresses, blouses, lingerie, and linings. Silk satin is the most luxurious but also the most delicate. Synthetic satins are more affordable and durable.
Sequins – Shiny, iridescent disks sewn onto fabric, usually polyester. Sequins reflect light and add many shimmers, ideal for flashy club tops, skirts, and dresses. However, sequined garments can be scratchy and difficult to care for.
Lame – A fabric interwoven with metallic threads, often gold or silver. Lame is glamorous and works well for special occasion wear like cocktail dresses, evening gowns, and tuxedos. It requires dry cleaning to maintain its shine.
With so many options, you can achieve any level of sheen you want, from subtly luminous to ultra-flashy. Mixing and matching different fabrics also allows you to create single looks that will make you the center of attention. Now go out and shine!
How to Care for Your Sheen Clothing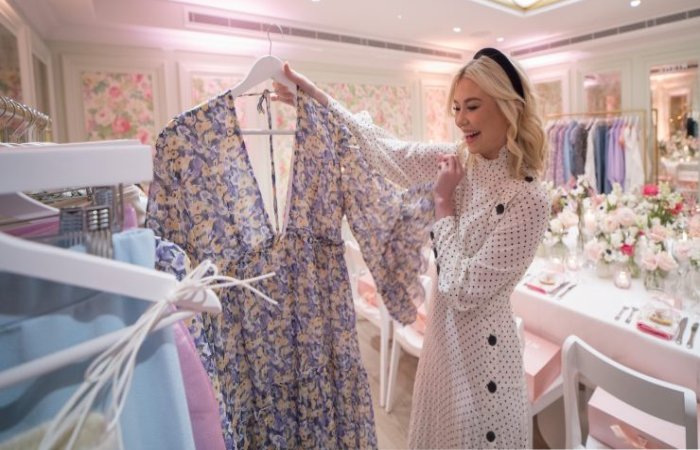 To keep your Sheen clothing looking its best, follow these care guidelines:
Wash Regularly
Wash your Sheen pieces after every 3-4 wears to prevent stains and odors from setting in. Sheen clothing is machine washable, so toss them in with your regular loads using cold or warm water and a mild detergent. Avoid fabric softeners, which can damage the technical fabrics.
Air Dry or Tumble Dry Low
Sheen clothing is best to air-dry away from direct heat, as the high heat of a standard dryer can cause damage over time. If air drying isn't possible, use the low heat setting on your dryer and remove pieces while they're still slightly damp to avoid over-drying. The heat and friction of a dryer, even on low, can break down the water-resistant coatings and breathable membranes in Sheen gear.
Avoid Bleach and Fabric Softener
Bleach and fabric softener should never be used on Sheen clothing. Bleach weakens and fades technical fabrics, while fabric softener clogs the tiny pores in breathable membranes reducing their ability to regulate temperature.
Wash Similar Items Together
When washing Sheen clothing, wash similar items together – for example, wash all base layers and shells together. Washing items of similar fabric type and use will ensure even cleaning and prevent damage from over-agitation.
Repair Any Damage Promptly
Inspect your Sheen clothing regularly for any damage or wear and tear and promptly repair or patch holes and tears. Minor damage left unrepaired can expand over time and reduce the effectiveness of the garment. Many Sheen items can be repaired using waterproof seam sealant, Tenacious Tape, or fabric fusing with a heat tool. For more extensive damage, consider professional repairs from a gear repair shop.
Following these care guidelines will help keep your Sheen clothing performing at its best for years. Sheen garments can last 5-10 years or more with proper care and maintenance. Take good care of your gear, and it will income good care of you!
Styling Tips for Sheen Clothing
Focus on Fit
The fit is vital with the clingy and curve-hugging nature of sheen clothing. Choose pieces that skim your body without pulling, gaping, or digging in. Size up if needed and have items tailored to your measurements. An ill-fitting sheen top or dress can look cheap and unflattering.
Layer for Modesty
Sheen fabrics show every lump and bump, so layering is necessary for coverage and comfort. Pair a sheen skirt or dress in a loose blouse, flowing kimono, or boyfriend jacket. Slip a camisole under a sheen top or wear it over a simple tank. Layers also allow you to adjust for different levels of formality and weather.
Choose Quality over Quantity
Invest in well-made sheen pieces from reputable brands to avoid a cheap, tacky look. Higher-quality fabrics drape better and last longer. With frequent wear, lesser quality sheen clothing can start to pill, fade, and quickly lose shape. Save up for staple pieces you'll have for years.
Keep it Simple
Sheen fabrics make a statement independently, so keep the rest of your look minimal. Avoid busy prints, many accessories, or an overdone hairstyle that compete with the sheen. A simple sheen top or dress paired with neutral colors, minimal jewelry, and natural-looking makeup is a foolproof combination.
Consider Occasion
Save your sheen pieces for evenings out, parties, or other special events. While sheen clothing has become more mainstream and versatile, it still has an inherent dressy quality. For daytime or casual wear, the sheen may seem out of place. But for date night, a wedding, or a girls' night out, the polish is perfect for making you feel confident and glamorous.
Following these tips will ensure you look polished and put-together in sheen clothing. Sheen fabrics can be striking and stylish with the right fit, coverage, quality, and styling. But when done wrong, they have the potential to appear cheap, tacky, or inappropriate for the occasion.
Faq
What fabrics are used for sheen clothing?
Sheen clothing is made from synthetic fabrics with a shiny, glossy finish. The most common are:
Polyester – Durable, wrinkle-resistant, and inexpensive. They are used for everything from shirts and pants to dresses and suits.
Rayon – A lightweight, drapey fabric made from wood pulp and often used for blouses, dresses, and lingerie.
Nylon – Strong, lightweight, and stretchy. They are used for hosiery, swimwear, athletic wear, and outerwear like jackets.
Acetate – A soft, silky fabric used for linings and occasionally blouses or dresses.
Acrylic is a wool-like fabric used for sweaters, sweatshirts, and coats.
How do I care for sheen clothing?
To keep your sheen clothing looking its best:
Machine wash in cold or warm water using a gentle detergent. Avoid fabric softener, which can dull the sheen.
Tumble dry on low heat. Remove while still slightly damp to avoid over-drying, which can cause damage. Or lay flat to air dry thoroughly.
For stubborn stains, pretreat before washing and check the care label for special instructions.
Iron on a low setting as needed. Most sheen fabrics only require touch-ups.
Have your sheened garments dry-cleaned as indicated on the care label. Dry cleaning will maintain the garment's shape and sheen.
For storage, fold or hang sheened clothing to avoid creasing.
What colors and styles are popular for sheen clothing?
Sheen fabrics are use to create clothing in a variety of colors and styles:
Bright colors like red, royal blue and emerald green accentuate the shiny surface.
Pastel colors for a softer, feminine look.
Silver and gold metallic sheen fabrics for a glamorous style.
Form-fitting and drapey styles like pencil skirts, wrap dresses, camisoles, and slinky tops.
Edgy styles like moto jackets, coated skinny jeans, and liquid leggings.
Sequins and rhinestones are also commonly used to decorate sheen clothing, adding extra shimmer and glitz.
Sheen clothing offers a polished, eye-catching look for a night out or a special occasion. With the proper care and styling, your sheen garments will keep you shining for future seasons.
Conclusion
So there you have everything you need to know about sheen clothing to make a stylish statement. Whether you want to dazzle on a night out or add subtle shimmer to your everyday look, sheen fabrics, and embellishments can elevate any outfit. Now that you're armed with tips on wearing sheen clothing and recommendations for a luxe yet affordable brands, you have no excuse not to unleash your inner disco diva. What are you waiting for? Get out there and let your light shine through with some showstopping sheen pieces – you'll be turning heads in no time. The spotlight is yours!