The Decision Day episode of Married At First Sight season 16 has already aired, but what happened to the season 12 couples? Even though there is always hope, only one pair survived MAFS season 12 still married, which is still an improvement over seasons where no couples managed to stay together. Fortunately, the entire ensemble of MAFS season 12 appears to be moving on.
Five Atlanta-area couples who had met for the first time at the altar during MAFS season 12 were matched. The couple then started a journey of discovery to find out whether they should continue their relationship or call it quits. Paige Banks and Chris Williams, Briana Myles and Vincent Morales, and Clara Berghaus all appeared on MAFS season 12.
Are 'MAFS' Stars Briana and Vincent Still Together?
Thanks to a dynamic new group that includes a groom over 40—a first for the MAFS franchise—and another who has already been married and divorced, Season 12 may end up being the most explosive ever. According to the season 12 trailer (shown above), viewers may anticipate some unusually boisterous scenes, such as a possible altercation between two cast members and a pregnancy that appears far sooner than one couple could have anticipated.
Who specifically do the newlyweds hope will help their union last? Before Married at First Sight Season 12 premieres on Wednesday at 8 p.m. ET on Lifetime, learn a little bit more about each of them by reading the information provided below.
Vincent And Briana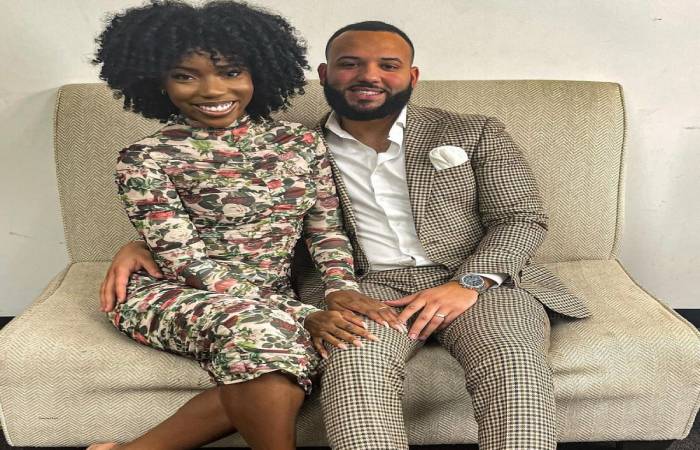 After one failed marriage proposal, Vincent, a 27-year-old auto broker, is ready to try his luck with love once more. This time, he is looking to the MAFS specialists to assist him in finding the ideal spouse who will appreciate his Dominican ancestry. The experts have selected Briana, a 28-year-old engineer who is eager to find a partner with whom she can create an empire, as his bride.
Ryan And Clara
At the age of 27, flight attendant Clara is prepared to commit to a relationship and put her single days in the past. Ryan, a 29-year-old project manager who wants to find love and have a marriage last as long as his parents', who have been married for more than 50 years, has been paired with her.
Jacob And Haley
Senior IT analyst Jacob, 38, has had it with relationships. He's eager to establish a family and anticipates doing so shortly. Haley, a 28-year-old account executive, is currently simply looking for a trustworthy person. The dog lover and homeowner has had bad experiences with relationships in the past, so she is trusting relationship specialists and hopes that her new husband will be able to help her break down her emotional barriers and become more vulnerable.
Chris And Paige
Paige, a 25-year-old accountant, has already found her calling. She too owns the mansion of her dreams, which she bought when she was just 22 years old. Now that she's ready for love, he's driven by a desire to end the "divorce curse" on his side of the family and become the first to sustain a happy marriage. Chris, a 27-year-old finance manager who was born and reared in a family of pastors, has always known that marriage and a large family were in his future. According to him, getting a role on the show was a certain indication that his prayers had been heard.
Erik And Virginia
Erik, a 34-year-old pilot who has already gone through the pain of divorce, is confident that the MAFS matchmakers have found him a spouse who would be at his side forever. We can only hope that the woman they chose for him, Virginia, a 26-year-old account coordinator with a history of sabotaging relationships, will be the one who sticks.