Good Vibes For Face Oil
Are you one of those who haven't tried facial oil yet because you're afraid it's too greasy? Here are all the responses you are looking for before launching yourself to find yours
What will those droppers have that have become the most coveted cosmetic format. Of course, they have also become fashionable in cosmetic serums, but in the age of "beauty glow," we certainly love hitting the dropper when it comes to facial oil. That delicate cosmetic seems to be here to stay, but about which there is still great ignorance among the general public.
And it is that the facial oil is not so much a fashion as a discovery that, little by little, is conquering more users. Meanwhile, those who have not yet tried it wonder: is it as good as they say? Is it suitable for all skin types? Will it not leave my skin very oily?
Here are all the responses you are looking for before launching yourself to find your ideal facial oil
What is face oil?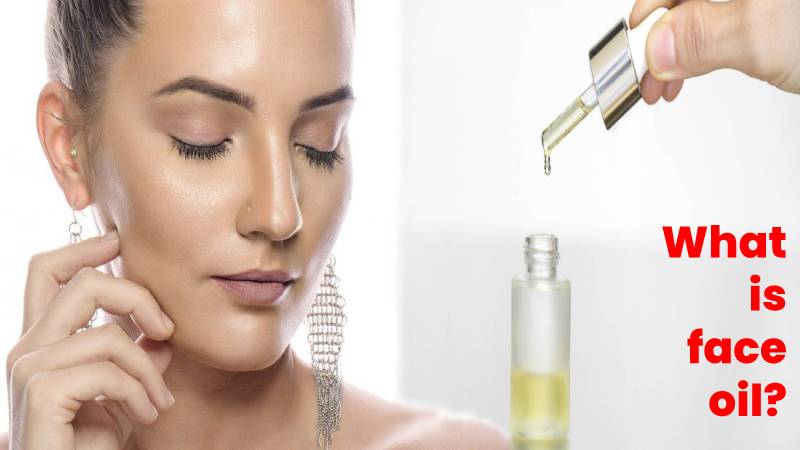 It is more than just a "new" mass cosmetic format. On the one hand, you can find plant-based facial oils made from seed or fruit oils with beneficial properties for skin care. We will also find products based on mineral oil (from petroleum) on the other pointer. However, it does not have vegetable oils' nutritional and moisturizing qualities and is occlusive.
One of the main advantages of face oil is that it works from deeper layers of the skin to retain moisture and prevent dehydration. It does this more effectively than any traditional moisturizer. Another benefit of the oil format is that it promotes the absorption of the active ingredients of the cosmetics with the treatment that we use.
As you may have already deduced, facial oils are a cosmetic with a very delicate and expensive formulation. That is why we need very little for our daily beauty ritual. Three drops of oil are enough to moisturize the skin and neck. And its effects are visible in the medium term. However, the experience begins with the first application.
face oil myths
The main fear when using facial oil is usually obtaining a too greasy texture that is uncomfortable on the face. However, one of the qualities of facial oils (those explicitly formulated to treat the skin based on vegetable ingredients) is that they are absorbed as quickly as a cream, as long as we apply them in the right amounts.
Likewise, its greasy texture still provokes the reluctance of many who fear that the use of facial oils will cause acne breakouts or excess sebum on the skin. However, contrary to what we usually think, skin with sebum problems also needs hydration, and depriving it can trigger the opposite effect. So yes, facial oil is also suitable for oily skin, and its content in natural oils will help regulate oily skin problems. Even certain varieties are ideal for combination or oily skin, such as rosehip oil, sesame oil, and grape seed oil.
And what about the recommendation for combination and oily skin to use "oil-free" cosmetic products? You should know that this recommendation refers to oils of mineral origin (derived from petroleum), which are comedogenic and, therefore, inappropriate for skin with this type of sebum regulation problem. If you have that type of problematic skin, you should not look so much at the presence of oils as at the sight of comedogenic ingredients.
Types of facial oil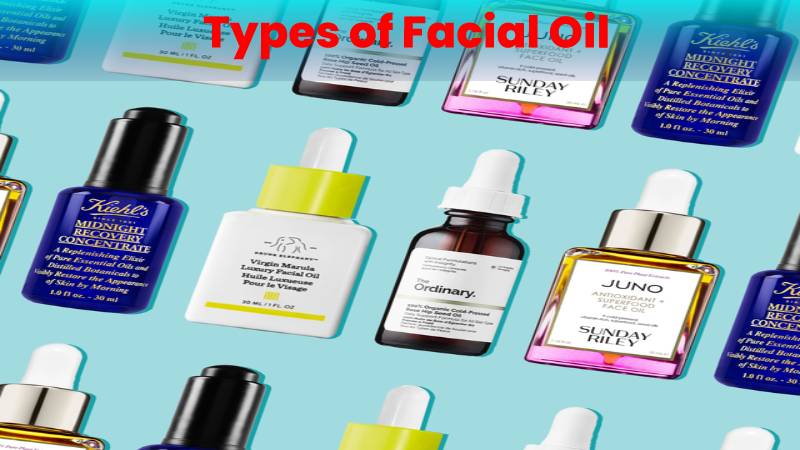 The first distinction that we must make within the oils for the face is that of its origin:
Vegetable oil: the one that comes from fruit or seed oils and that is interesting for skincare. The best quality is those that are cold extracted. It always has a higher price than mineral oil. The cold extracted oils are most appreciated, which preserve the same biological properties of the fruit's seed. We are talking about vitamins and nourishing, protective, softening, and regenerating properties of the skin. They penetrate the skin very well, although the speed of absorption will depend on the type of essential oil.
Mineral: it remains easily differentiated from any vegetable oil due to its low price. It is an oil derived from petroleum used as a "filler" ingredient in many products due to its oily texture. But it does not contain absorbing nutrients for the skin and is occlusive (clogs the pore).
On the other hand, within the range of plant-based oils, we will find formulations aimed at each skin type: oily/combination, dry, mature, sensitive, etc., although there are formulas designed for all skin types. For example, if we look for a facial oil for oily skin, we will opt for a "dry" oil formula, characterized by a less oily texture that provides greater comfort to this type of skin with oily problems. On the other hand, if we look for a facial oil for dry skin, we will opt for formulas with oleic oils such as olive, almond, or argan.
Likewise, depending on the type of treatment that incorporates the oil formula, we will find anti-wrinkle facial oil, illuminating facial oil, oil for the day, night, multifunction (for the whole body), eye contour, etc.
Neighborhood Botanicals Facial Cleansing Oil/Milk
In addition, the facial oil format has remained extended to other types of cosmetics with functions other than moisturizing. For example, it is the case with facial oil cleansers, which have also become very popular. It stands out for its ability to remove dirt, be it makeup or environmental residues. But, without a doubt, its great advantage is that it does not harm the skin and performs a very respectful cleaning. Therefore, they remain used as the first step in cleaning before the final rinse with soap.
How to use a facial oil
Let's talk about moisturizing facial oil (including illuminating, anti-wrinkle treatments, etc.). It is applied day or night as a substitute for moisturizing cream or in combination with it, depending on your skin's needs. Just pour  3-4 drops on your hand's palm, impregnate both, and then apply it directly to the face. We recommend that the skin is slightly damp to facilitate application and improve absorption. Then you can use your usual moisturizer. Although it is possible that only your skin will be satisfied with the oil.
At night, the oil remains applied after facial cleansing (after the toner, if you use it). Either as the last step to condition the skin or in combination with your favorite night cream.
We can also mix those drops of facial oil with our usual moisturizer if we need to intensify hydration. The foundation to obtain a satin and luminous complexion. Using an appropriate facial oil as a makeup base will lengthen the duration of your makeup and prevent it from cracking over the hours.
Likewise, we can use our facial oil with the mask to enhance its moisturizing and nourishing effect.
On the other hand, applying sunscreen or moisturizer with a filter before going outside is advisable if you use facial oil during the day.
we have tried it
As in a matter of facial oils, it is best to search and try until you find the ideal one for each skin; we have launched ourselves to try the night oil of one of the most special brands we have seen. Also, It is the Dream Dream Dream from Neighborhood Botanicals, a niche cosmetics brand in which oils are the protagonists. All their formulas are based on natural oils, vegan, and come in recyclable containers. You can not ask for more.
In the case of this oil, it draws our attention for several reasons:
Work while we sleep (we can't think of anything better!). promotes collagen regeneration. Restores elasticity to the foot, and provides a soothing sensation. Ideal for recovering the skin at the end of the day.
Its formula regulates fat and balances the skin, suitable for all skin types. And, of course, it is non-comedogenic.
oil is absorbed in seconds and leaves the skin soft.
It has a subtle aroma of botanicals that accompanies the feeling of well-being that it gives you.
It remains not manufactured in large quantities but in small batches, with meticulous production.
Also Read: 7+ Simple Ways to Look Beautiful Without Make-up
Conclusion
The Allure Blog, What is face oil?, It is more than just a "new" mass cosmetic format. On the one hand, you can find plant-based facial oils made from seed or fruit oils with beneficial properties for skin care.