CBD Vape Juice – The vaping market has been rapidly emerging with various products in recent years. Every day, individuals on the streets of cities use vaping devices and exhale considerable amounts of vapor.
Many people quit traditional smoking and take up vaping as it is much more convenient and better in several senses. Also, some young individuals may try vaping to enhance their social image.
Vaping is one of the popular and effective methods to intake cannabidiol. Cannabidiol vape juice is an essential product that might be appropriate for every new and experienced vaper. With a wide range of products available, learning which CBD vape products are suitable for vaping is necessary.
This juice is available in multiple flavors to enhance the vaping experience and the excellent effects of cannabidiol. This article will let you know the top 7 flavors of cbd vape juice that beginners must try this season.
Know About CBD Vape Juice
Cannabidiol-infused products include CBD gummies, oils, edibles, tinctures, topicals, vape juices, and many more. The current market is flooded with several CBD brands selling various products. Therefore, choosing the right product that suits the requirements might take time and effort.
Most CBD vape juices are popular as they are available in delicious flavors, and vape pens come with beautiful designs. These vape juice products are trendy among young people and are cool and fun to form big vapor clouds. Like other cannabis products, vape juices can generate excellent effects like relaxation, calmness, high energy levels, improved focus, and many more.
Are Vape Juices The Most Efficient Way To Take Cannabidiol?
There are multiple methods of taking cannabidiol. However, experts generally say that vapor inhalation or vaping is the most effective process to intake this botanical ingredient.
Vaporizing vape juices is a more productive way to take cannabidiol than topical application or ingestion because inhalation allows a greater quantity of the ingested CBD that enters the bloodstream instantly via the lungs and has an active effect on the body.
7 Flavors Of CBD Vape Juice That Beginners Must Try
Menthol
Menthol vape juice is one of the best flavors people love the most. It is a great juice to vape by itself, or it may be added with other flavors to enhance their throat hit while experiencing a refreshing and cool menthol blast. For traditional smokers addicted to conventional menthol cigarettes, this menthol flavor is a suitable starting liquid for switching to vaping.
Blue Raspberry
Different people have different tastes. Some love the citrus candy flavors in vape juices, while others love the red and purple flavors. Blue raspberry lies somewhere in between those two groups of flavors. It has the sweet complexity and depth of the purple and red flavors and the sour sharpness of the citrus flavors.
Apple
The next is Apple vape juice which is preferred across the world. This flavor is sweet and crisp yet blended well with a subtle note of tartness. Every vaper should try this fruity vape juice and enjoy the excellent effects of cannabis. It is perfect for vaping in the morning and the evening. If someone is looking for a CBD vape liquid that is a suitable treat every time he can puff it, then this is one he must try.
Spearmint
For people who love an excellent minty juice over the refreshing blast of a strong menthol, then spearmint is a great option. The flavor is sweeter than a vape lover might expect but not overly. The taste is like a group of freshly collected mints straight from the garden each time the user takes a puff. It acts as a perfect palate cleanser for those users who like to try different juices while cleansing their palate between flavors.
Strawberry
CBD vape juice is now available in strawberry flavor for fruit lovers. We all like strawberries in our cakes, ice creams, liquids, and shakes. It has a sweet, soft taste and a pleasant smell that can instantly boost our mood. It is a must-try flavor for vape juice lovers.
Coffee
Coffee is one of the most popular drinks people of all ages prefer. Users of CBD vape juice with coffee flavor can't get enough of it. The taste is warm and delicious, delivering the essence of the most exquisite coffee satisfying the users. If you are a die-hard fan of coffee, then this one is perfect for you.
Kiwi
CBD vape juice with kiwi flavor has a refreshing, sweet taste with less tartness. The mesmerizing taste and light smell of kiwi is a perfect package for vapers. Those who like to get the vaping effects of cannabidiol with a fresh fruity smell can go for this flavor.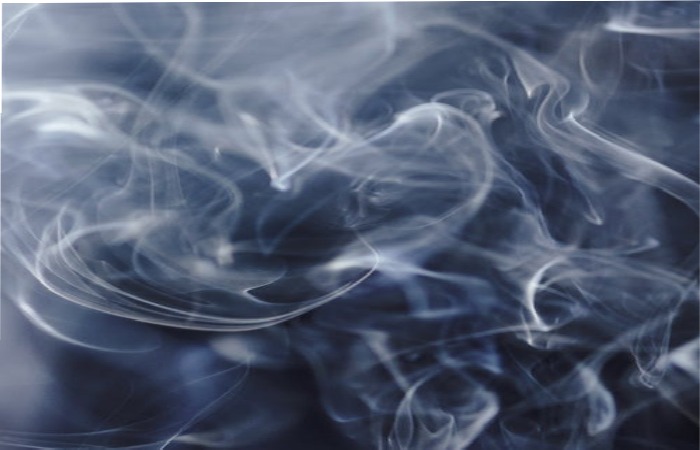 What Dosage Of CBD Vape Juice Should You Take?
Vaping cannabidiol vape juice allows individuals to choose the right amount of CBD. They consume and monitor cannabidiol intake throughout the day.
However, many vapers need clarification in determining which vape juice strength is right for them. The answer to this query depends on what a user desires from his vape juice. Based on what he is looking for, he may begin to experience the effects of CBD within a few minutes of getting the first dose. Users can inhale one puff and wait 5-6 minutes to determine their feelings. After that, they can continue until they find the ideal quantity of CBD vape juice for them.
Beginners new to the cannabis industry must start with lower doses and see how their body reacts to the dosage. They can increase the dosage gradually as per the requirements.
Final Thoughts
Many CBD brands have come up with vaping juices available in multiple flavors. The users must choose the right flavor of CBD vape juice according to their requirements. They must purchase vaping products from a reputed and trustworthy brand that sells pure lab-tested, authentic products and ensure the safety of the users. People also search for facts like can you vape with invisalign to know about the product and consumption better.