Introduction
You know you've got a hot nail trend on your hands when your nails get more compliments than your outfit. Nail art has exploded in recent years with innovative designs, textures, and embellishments pushing the envelope of style and self-expression. As a judge of all things fashionable, Vogue sets the standard for what's new and next in nails. Their recent features on metallic nails, negative space nails, and floral nails have inspired salons and DIYers worldwide. In this article, we've rounded up the hottest nail trends according to Vogue, along with step-by-step guides to achieve the looks at home. Whether a nail art novice or a pro, these on-trend manicures will have you nailing it.
The Latest Vogue Nail Trends From the Runway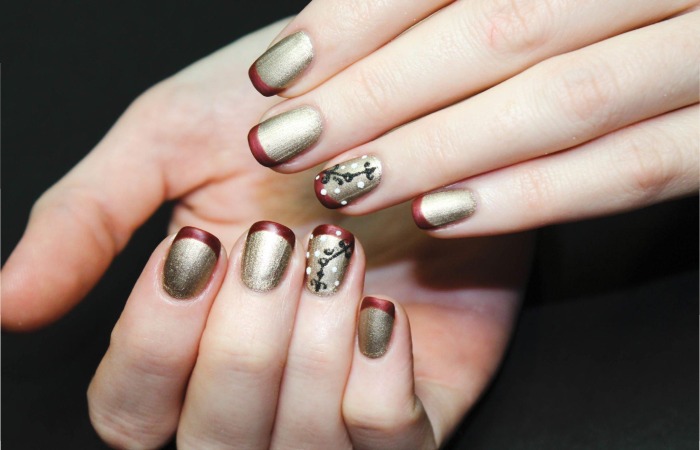 The runways have spoken, and some gorgeous nail trends are in the spotlight this season. Want to get ahead of the curve? Check out the latest styles making waves and how you can get the looks at home.
Neon colors are huge right now. We see bright pinks, electric blues, and highlighter yellows on nails everywhere. Apply two coats of vibrant polish and finish with a clear top coat to get the neon look. Brands like Essie, OPI, and Sally Hansen have neon collections with the boldest shades.
Metallic nails are also having a significant moment. Rose gold, silver, and copper are popular choices, with a shiny, chromed finish. You all need metallic nail polish and a coat or two of top coat to get the gleaming effect. Metallic polishes can stain your nails, so apply a base coat first.
Negative space nails, where parts of the nail are left bare, are an edgy trend on runways. To get the look, paint different sections of your nails, exposing parts of the natural nail. Use tape to get clean lines and a steady hand to freehand it. Finish with a top coat over the painted parts only.
Flakie nail polishes with multi-dimensional glitter flecks are also huge in fashion. The glitter has a clear base, allowing your natural nail to shine. Two coats and a shiny top coat will give you nails that dazzle.
With so many exciting new styles, you all have fun experimenting and staying on the cutting edge of nail fashion. Let the latest runway trends inspire your next salon visit or at-home manicure. Your nails will thank you!
How to Achieve the Perfect Vogue Nail Shape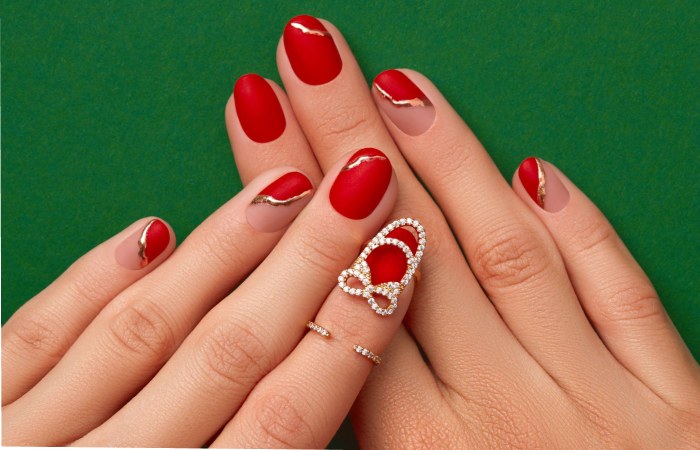 Getting your nails Vogue-ready is all about achieving the perfect shape. Let's start with the oval, a classic and versatile look.
For oval nails, file your nails to an oval shape that is slightly round at the top. Use a nail file and gently file the sides of your nails in small amounts, checking your work with each file. File in one direction, not back and forth. Take breaks to avoid over-filing. An oval shape complements most nail lengths and polish colors.
Want an edgier look? Try pointed or stiletto nails. To get pointed nails, use a nail file to sharpen the tip of each nail to a point. For an exaggerated stiletto shape, file the sides of your nails to tapered points. Be extremely careful with these sharp shapes! They can snag on fabrics but make a bold fashion statement.
Round nails are a softer, more natural shape. To round your nails, use a nail file to curve the free edge of each nail gently. File in small amounts, rounding the corners and shaping an even curve. Round nails exude an effortless, bohemian vibe and work well for shorter nail lengths.
Vogue nails are all about making a stylish statement. Find a nail shape that fits your unique style and confidently rock it! Your nails will be ready for their close-up in no time.
Colors That Are Defining Vogue Nail Style
The hottest nail colors are constantly changing with the seasons and trends. Deep, moody tones and metallic sheens define vogue nail style.
Metallic Accents
Subtle metallic accents are an easy way to make your nails shine. Add a touch of gold, rose gold, or silver as an accent nail, or incorporate metallic flakes or powders into a clear top coat for a shimmering effect over your polish.
Deep colors and metallic touches are small details that make a big statement. Experiment with shades and finishes to create a look matching your unique style. The hottest nail colors constantly change, so have fun with the trends and make them your own! Vogue nails are about expressing yourself and your fashion sense through creative colors and accents.
Rich Burgundies
Deep red wines like burgundy, merlot, and cabernet are dominating nails. These dark, dramatic shades are perfect for fall and winter, evoking warmth and luxury. To get the look, have your nail technician apply two coats of burgundy creme polish like OPI. Have You Seen My Limo or Essies, Bordeaux? For extra depth, finish with a clear top coat.
Midnight Blues
Deep blues ranging from navy to cobalt are another trending choice for fashionable nails. Like the night sky, these shades are bold yet soothing. For navy nails, try Sally Hansens Midnight in Zoyas Blue. For a bright pop of cobalt, go with Cirque Colors Memento Moria or Lime Crimes Peaches and Cream. Paint on 2-3 coats until fully milky.
Vogue Nail Art and Embellishments: Taking Your Manicure to the Next Level
Once you have mastered the basics, it is time to take your manicure to the next level with vogue nail art and embellishments. These modern techniques and accessories are simple at home and make your nails stand out.
Nail Stickers and Wraps
An easy way to elevate your look is with nail stickers or wraps. These come in various patterns like lace, geometric shapes, and glitter. Stick them onto your nails, file the edges to fit your nail shape, and seal with a top coat. They last up to a week and are a no-fuss option for the nail art novice.
Nail Gems and Studs
For some subtle bling, adhere nail gems or studs to your nails. Place them sparingly at the base of each nail or clustered on your ring fingers. Use nail glue to attach them and finish with a top coat to lock them. These dazzling decorations work for any occasion and come in colors to match any outfit.
Freehand Nail Art
If you're feeling artistic, try your hand at freehand nail art using a small nail art brush and acrylic paint. Start with simple dots, squiggles, or triangles before moving on to more complex floral and geometric designs. The key is to use a reference photo and take your time. A toothpick can also help when creating fine details. Finish with a quick-dry top coat to seal your masterpiece.
Practice the design on paper first before painting directly on your nails.
Use small amounts of paint at a time, building up layers gradually.
Clean up smudges and edges with a small angled brush dipped in polish remover.
Consider a matte top coat for a stylish finish.
Vogue nail embellishments and freehand art are innovative ways to make a statement with your nails. Unleash your creativity, and don't be afraid to experiment with different looks. Your nails will be admired and become a genuine fashion accessory.
How to Care for Your Vogue Nails and Make the Trend Last
Once you've gotten your vogue nails, you'll want to make them last as long as possible. Proper care and maintenance will keep your nails looking fierce for weeks.
Avoid water
Water is the enemy of a fresh manicure. Avoid submerging your hands or nails in water for at least 8 hours after getting your nails done. That means no washing dishes, swimming, or bathing. Moisture can cause the polish to chip and dull the finish.
Use a quick-dry top coat.
Ask your nail tech to apply a quick-dry top coat, like Seche Vite. It seals the polish and allows you to use your hands again in a few minutes without worrying about smudging your manicure. You can also purchase a quick-dry top coat for touch-ups at home.
Moisturize and buff
Keep your nails and the skin around them hydrated with a rich moisturizer or cuticle oil and balm. Gently buffing your nails with a fine-grit file or buffer block in one direction will smooth the surface and allow the polish to adhere better. Don't over-buff. Just lightly go over each nail a few times.
Limit activities
Avoid activities leading to breaks or chips for the first few days after your manicure. Things like heavy typing, opening packages, playing an instrument, or contact sports can put extra stress on your nails.
Touch up as needed
Inevitably, chips and imperfections will appear. Keep your nail polish bottle handy to do quick touch-ups. Carefully apply another coat of color using a small angled brush, like an eyeliner brush. Follow with another coat of top coat to seal. It can extend the life of your manicure for up to another week.
With some TLC and avoiding the usual suspects that lead to damage, your fierce vogue nails can stay looking runway-ready and make a statement for at least 2-3 weeks. Enjoy your glamorous manicure!
Conclusion
So there you have it, the hottest nail trends from the runway to your fingertips. Don't be afraid to experiment – these trends are about self-expression and having fun with your look. Whether you want an accent nail, a negative space manicure, or full-on stiletto claws, now is the time to take a risk. Your nails are the perfect canvas to showcase your unique style. With the variety of colors, shapes, lengths, and embellishments available today, the only limit is your imagination. Go bold or go home! What are you waiting for? Head to your nearest salon, pick out your weapons of choice and get ready to turn some heads with your fierce new nails. The hottest trends of the season await – it's time to make them yours!