Lizard skin is both dehydrate and dry skin. The skin cracks, pulls and flakes. Extreme winter temperatures make it rough to the touch and uncomfortable. It then becomes the seat of inflammation, irritation and other problems that characterize this type of skin. If there is one routine that should not be neglect as winter approaches, it is that of skin hydration. A few minutes to take care of your skin every day can avoid the lizard skin effect as the cold season approaches.
What is the Lizard Skin Effect?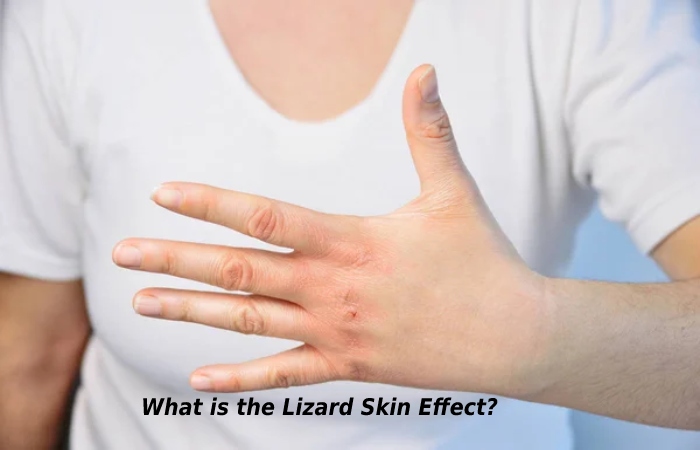 The lizard skin effect refers to the tendency of the epidermis to crack when it is too often subject to external aggressions. It is particularly recurrent in winter and the cold season when the skin is subjected to bad weather. In the long term, if nothing is done to remedy it, this causes ageing of the tissues, which then begin to thicken, thus losing their shine.
Feed your Hands
Being more exposed, the body's extremities must be protect and benefit from care in winter. The feet are generally well covered, so the hands remain the most exposed to low temperatures that gradually dry out. It is then necessary to moisturize them once or several times a day using a suitable, low-fat cream. They should also be pampered once a week with a nourishing mask. The skin of the hands and the nails are subjected to repeated washings. In order to have beautiful hands, choose care that will repair and nourish your skin in depth. A biological product is recommend for repeated use. Choose a cream based on natural active ingredients such as aloe vera and almond, which have excellent therapeutic properties.
Hydrate your Face
After enjoying the benefits of the sun and mild summer temperatures, the skin is weaken with the arrival of winter. It begins to tug, especially if your water is calcareous. People with sensitive skin may experience redness on the face. To prevent these inconveniences, it is imperative to adopt moisturizing gels, creams or milk. They can be combined with nourishing masks and serums. These associations will make it possible to protect the skin against external aggressions and avoid cutaneous dryness. The radiance of the complexion will be revive at the same time.
Many vegetable oils have moisturizing, refreshing and nourishing properties. These include avocado, sweet almond, apricot kernel, coconut oil, etc. It is also advisable to exfoliate frequently to remove dead skin. Don't forget to adapt your treatment to your skin type! For oily and thick skin, it is recommend to use grainy textures. Those without grains formulated with acids are more suitable for dry and sensitive skin.
Protect your Lips
Also very expose with the approach of winter, the lips are another part of the body that must be taken care of with care. Cracks, cracks and dryness, you can very quickly go through hell if you do not protect them and do not treat them in time. You can opt for lipsticks or glosses. Their formulas generally include nourishing and moisturizing active ingredients. However, in case of intense dryness, it is better to use lip balms specially designed to protect the lips from external aggressions in a lasting way.
Exfoliate Dead Skin
If your skin begins to look lizard-like as winter approaches, you need to take action. One of the treatments to do urgently is the body scrub. It allows the elimination of dead skin and the activation of blood circulation. You can use an exfoliating glove or a scrub as a cream or gel for exfoliation. Choose a coarse-grained scrub that you will apply to your skin, whether you have shaved it or not. If you have thick skin, you can exfoliate it dry before showering for better effectiveness. If your skin is delicate and sensitive, on the other hand, choose fine-grained scrubs. Of course, it is also preferable for you to exfoliate in the shower.
Watch your Diet
Adopting good reflexes for your beauty routine improves the appearance of your skin, but it is not enough. To keep your hydration level up, you need to improve your diet. Start by drinking a glass of water every hour. If you are well hydrate in general, the hydration of your skin will follow naturally. Next, regularly consume fruits and vegetables naturally rich in water. They will effectively increase your epidermis's hydration level throughout the day.
Vary your menus. A varied, rich, balanced diet will provide your body with the lipids necessary for good hydration. In addition, the omega-3 and omega-6 contained in salmon and fatty fish, in general, are excellent contributions.
Conclusion
Crocodile skin either mentions the skin of a live crocodile or leather made from dead crocodile hide. It has multiple applications across fashion manufacturing, such as using bags, shoes, and upholstery after being farmed and treated in specialist farms and tanneries.
Also Read: Pink Magnolias Tree: Every Thing you Need to Know