Introduction
Easter is the perfect occasion to add a few sweet types to your makeup and show your easter makeup looks without looking too cheesy. Looking for simple, stylish, and cute easter makeup regards but not knowing where to start? There are many ways to use your easter makeup look, and we are here to share some ideas to help you look elegantly beautiful on this special day. Easter is around the corner, and dressing up like the bunny may have been cute when you were a child, but today, you might have something different in mind when you think of looking festive for this special occasion.
Easter Makeup Ideas For 2023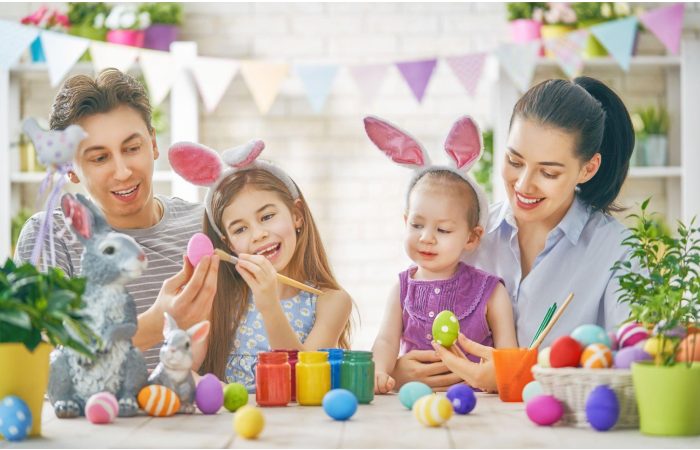 Here is my favorite festive Easter makeup looks to celebrate the holiday (or to look cute and Spring-y if you don't celebrate)! If you like what you see, please save these looks and share them with your friends. Here are some of the easter makeup looks.
Pastel Easter Eyeshadow Look
Use the Natasha Denona Tropic eyeshadow palette for this look, and as much as it pains to say it, the high price was worth it because these shadows are so good. I mean, LOOK at the sheen of the shimmery mint shade and how well the colors blend! But the good news is, there's a mini version of the palette and all the colors you need for this look at a much more affordable price.
Cutest Innocent Bunny
Whether you're going on a date or a massive party, this adorable look is for you. The best feature of this look is the pinkish tone used. Gradient girly blush is applied on the cheekbone, slightly towards the eyes. Then, put on the volume baby doll lashes and apply dark-brown eyeshadows beneath the eyes to create a big-eye, naive, pure feeling. Don't forget the key to this makeup! Put blush on your nose tip, too, and now you look innocent as a baby.
Cracked Easter Egg
Using an egg as your makeup idea is not always as dull as it seems, especially if it means you can finally use some of your weird-colored cosmetics. To get this look, you will first need to figure out your face's "cracked" area and draw the outer lines exactly over your face. Don't forget to make the end of these lines more fidgety so they seem cracking.
Then, look for the newest lipsticks or eyeshadows in your house. Make sure you find two shades that can be contrasting; it is best to be a cool shade like aquamarine plus a warm shade like hot pink. Use them alternately to create stripes inside the cracks of the egg.
What Are The Different Types Of Makeup Looks?
What are the different kinds of makeup looks that are perfect for you? To keep you well on your way, below we have a makeup types list. Let's quickly look at how many types of makeup are and what the different kinds of cosmetics are there.
Matte Makeup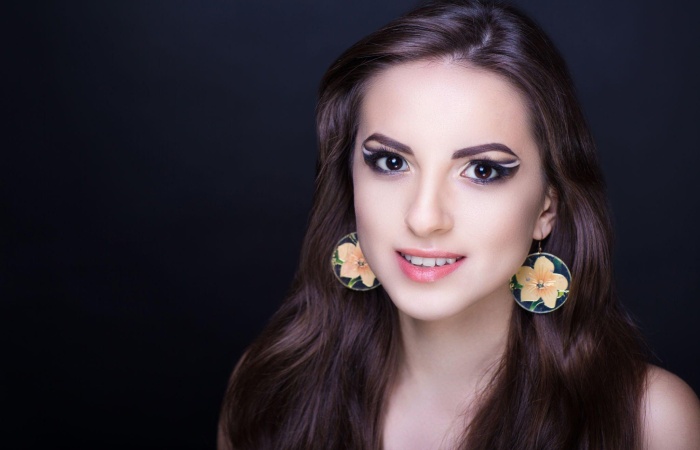 Matte makeup is probably the most popular of the different types of makeup. It's versatile and can work great for your everyday look and a dramatic one for special occasions. This type of makeup allows you to experiment with bold colors without destroying the natural look of your face. Since this type of makeup looks lightweight, it will enable your skin to breathe. Matte makeup comes in various colors to create some fantastic looks.
Airbrush Makeup
It type of look is wholly painting on makeup with an airbrush instead of a makeup tool like a brush. This makeup style builds up a layer of makeup for a smooth finish and a perfect face. It might feel a bit heavy, but it stays put for hours. Airbrush makeup uses different types of makeup brushes to apply airbrush makeup, such as wide brushes for cheeks and sleek brushes for eyes. Out of all the various types of makeup, airbrush makeup has the perfect and smooth look without completely covering up marks and dark spots.
HD Makeup
High-definition (HD) makeup is commonly seen on TV and on the big screen. This type of makeup uses a technique that uses sheer makeup that helps hide lines and creases. HD makeup helps skin look flawless and camera-ready for hours. HD Makeup doesn't feel heavy and makes you look natural, youthful, and radiant for hours.
Perfect makeup Ideas For Easter
A Natural Ester Look
Easter makeup doesn't have to be flashy or colorful. If you're looking for the perfect makeup look for Easter, this gorgeous look takes the cake.
Apply your regular face makeup to create a flawless base. Apply a little bronzer on the cheekbones without the shine to bring some color back into the face. However, you should avoid outlining the face or using blush, as the focus should be on the eyes! So apply a white eyeliner on the waterline that visibly enhances the whites of the eyes and instantly makes your eyes look wider, brighter, and more awake. This Urban Decay 24/7 Glide-On Waterproof Eyeliner Pencil is perfect for the waterline. As it's incredibly soft and smooth to apply.
Ombre Makeup
How about doubling the fun by creating an ombre effect using two colors? Give your Easter make up a little extra sass by applying a deep pink eyeshadow to the outer corners of your upper lids. Also, apply a light pink eyeshadow to the inner half of your top. Move the blending brush in small circles between your lashes where the two shades meet for a seamless finish. Pair your Easter makeup with nude lipstick.
How To Find Out What Makeup Looks Good On You
Starting out finding your perfect foundation match can be difficult. But when the seasons are changing, and your skin tone has a lot to offer, finding your type can be even more difficult. Maybe you bought your foundation at the peak of summer when you had a fresh tan, or you might still have that bronzer you rely on for a winter glow. And now you realize it just won't cut it. Getting your makeup right for any season comes down to the right shades, where color matching is critical. That's why we're sharing five steps to help you find your perfect foundation match, even during the changing seasons when the process can feel a little complicated.
Identify Your Skin Tone By Brand
Determine Your Undertone
Patch Test Foundation On Your Best Spot
Match Your Concealer By Brand
Choose For Translucent Powder Over Pigmented Pressed Powders
Easter Bunny Makeup Looks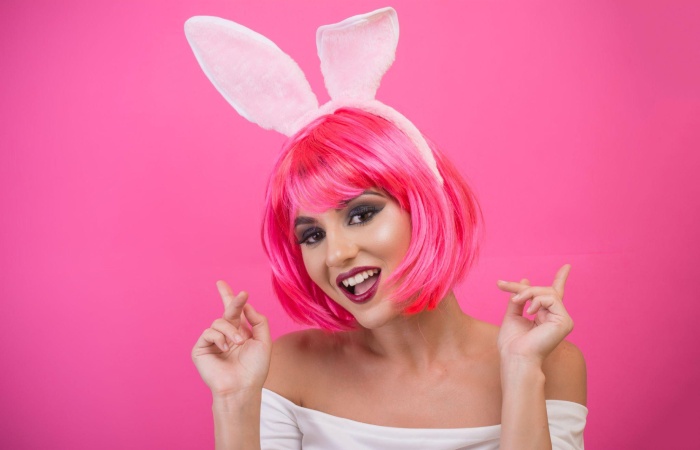 Ariana Grande Bunny
Ariana Grande's bunny mask had a moment during her Dangerous Woman era, providing the world with Halloween costume material for years to come. You can put on the cover and call it a day, or you can create a mask like this one with face painting, bunny ears, and her signature eye shape.
Bright Bunny Makeup
For this look, start by outlining your brows and muzzle with white face paint and feathering the edges to look like fur. If you want a more fun, hot beach bunny look (beach bunny?). Swap out the pastel shades for some neon shadows and hot pinks to add your details.