Introduction
3A Hair – As you know it or not, there are four common hair types: straight, wavy, curly, curly/thick. Then there are subcategories within each of these hair types.
For example, 3A hair is a curly hair type. But what does that mean, exactly? It is a question that numerous people have asked, who are surprised by its unique coil pattern. Lucky for you, we are here to answer all your questions!
So read on to learn everything there is to know about type 3A hair, what it means, and how to tell if you have it!
What is 3a hair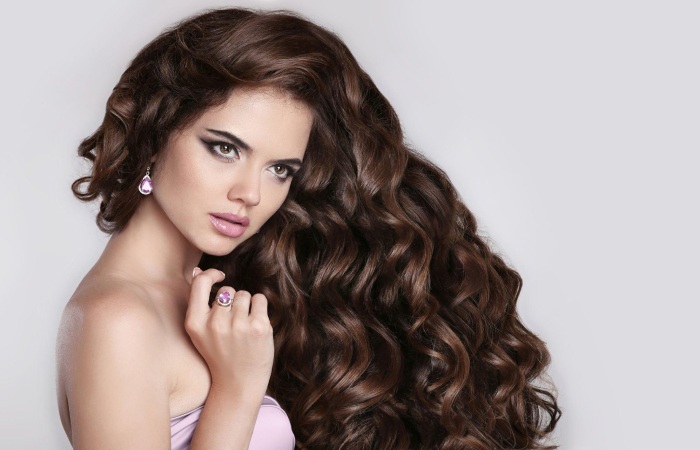 This hair type belongs to type 3, a group of curly hair types. Type 3A hair looks like loose spiral curls. As we go from type 3B to type 3C hair, the circles become tighter and tighter. So if you have a few loose ringlets, you probably have 3A hair. Both beauty appeal and function note that its coils are about the diameter of sidewalk chalk. Its texture errs on the fine to medium sides, making your curls look a bit flat. Your hair often doesn't have much body or volume, although it can be added with the right products. Plus, it means your hair is less prone to frizz, like 3B and 3C hair types.
Often this type of hair is confused with 2C hair. Although one is wavy and the other is curly, they look incredibly similar to the naked eye. What separates the two is the pattern of the hair. Type 2C hair has an S shape that is more curved and almost zigzag, while type 3A hair has an S shape that is more like a spiral.
What does 3a Hair Look Like
3A Hair is in loose, spiral "S" shaped curls the width of a piece of chalk. Your locks are usually shiny and well-defined and look like waves, especially when your hair is wet.
3A hair has a well-defined curl at both the roots and ends, although the relaxed shape of the circle means that 3A hair is less bulky than other, tighter curl patterns. People with 3A hair have fine to medium textured hair and rarely have thick locks.
How to Take Care of 3a Hair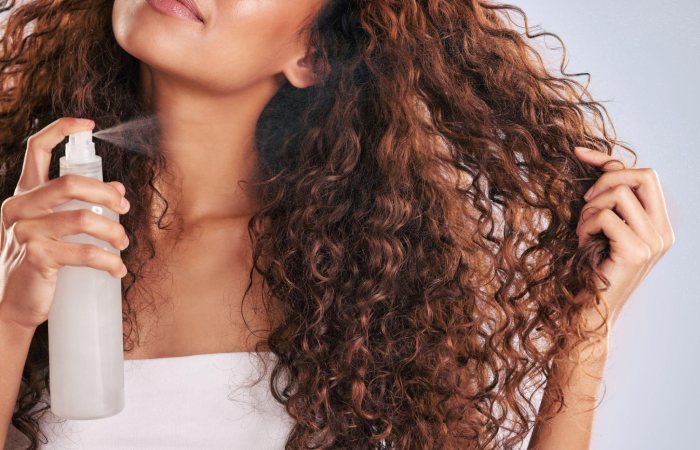 Comb regularly. Curly hair tends to have an oily scalp and dry strands. Regular combing and blow-drying can help distribute sebum from root to tip.
Oil your hair once a week. It confirms that your dry strands get the nutrients they need.
Avoid chemicals. Chemical relaxers and relaxers penetrate the hair strands and change their structure, causing the hair to stretch, lose shape and become spoiled.
Use the right products, as they benefit from repairing this damage. Look for products that meet the needs of your specific hair type. Find particular shampoos and conditioners for your curly hair. Use serums, creams, and oils that reduce frizz and dryness and improve curl definition.
Use conditioner and leave-in products as they moisturize the hair.
Curly hair can build up and collect dirt more easily. That being said, remember not to overwash your curly hair. Use a co-wash or cleansing conditioner once or twice a week, and Wash your hair with a regular shampoo between co-washes.
Use silk or satin pillows while you sleep. Reduces frizz and improves the texture of curls.
Let your hair fall naturally once or twice a week. Tight hairstyles pull on the hair roots and lead to hair breakage and hair loss.
Use an edge control cream when styling. You can also use coconut cream to smooth your hair.
Protect your 3A hair from the sun and heat. Photo and heat damage can damage the hair structure. Wear protective gear, SPF products, and hats or scarves to protect your hair.
Be careful when you towel dry your hair. Dry your hair. Although time-consuming, it can prevent hair breakage or hair loss.
3a Curly Hair
In addition to deep conditioning, you should always try to layer your products using the LOC method. The LOC method is a unique moisturizing technique invented just for curly queens.
Here's a breakdown of the LOC method:
LIQUID
The liquid portion of this process comes from water. Water is the best hydration you can find, and it can come from your shower on wash day or from a spray bottle of water you use throughout the week to dampen your hair. It would help if you also took time to detangle during this stage. Use your fingers to detangle first, then continue with the brush. It is better to use a detangler.
(OIL) OIL
The perfect oils to apply directly to the hair are those that will penetrate the shaft and seal in moisture. The avocado contains molecules small enough to get into the hair cuticles, and the jojoba will mimic the scalp's natural oils. You can add olive and coconut oil, but you'll probably want to avoid adding too much, as it could make your hair too greasy.
Crema
Using creams and masks will help cover the hair and lock moisture in the shaft. Shea butter and mango butter may be too heavy for this step if you have 3rd hair. Try using a light leave-in conditioning cream.
A consistent 3a natural hair care routine will help you grow your hair, maintain length, and have gorgeous curls. Your regimen should consist of deep conditioning, Hair Botox Treatment, and the LOC method.
If you keep your hair moisturized, your hair will become easier to manage, and you will achieve the beautiful curls you have been dying to have.
3a hair type
Heat styling can give you the look you want for one day, but over time it can damage your type 3 hair, which is naturally dry. The type 3 curl structure effectively prevents oils from the scalp from traveling down the hair strand. Too much heat styling dries out curls, leading to split ends and breakage, and washing too often also dries out your naturally curly hair.
Choose high-quality hair products to keep your type 3 curls hydrated, frizz-free, and healthy-looking, and consider using a light leave-in conditioner. Wear a satin bonnet over your rings to keep your hair moist when you go to bed, or sleep on a satin pillowcase to keep your curls from snagging on rough textile fibers.
3a hair men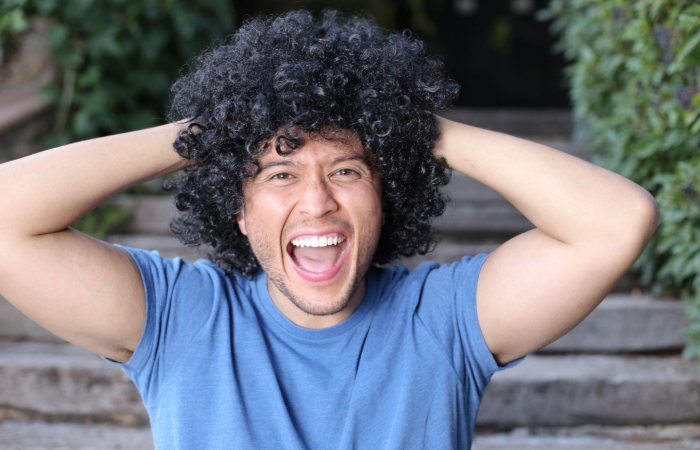 3A hairstyles for men are undoubtedly stylish and give men of different ages a youthful yet classic look. Naturally, curly hair for men has a desirable texture, but there seems to be a huge misconception that curly hair is pretty hard to maintain. If we're staying real, every hairstyle needs maintenance, especially when you always ignore frizz.
Here are some curly hairstyles that men can choose from:
The best curly haircuts for men are straight haircuts for males with short curly hair on the sides, like fades and undercuts, which provide clean palettes on which the curly top can rest.
Short Curly Hairstyles With Fade
Curly Pompadour
Curly Hair Undercut With Design
Curly Angular Fringe
Cropped men's Curly Hair
type 3a hair
Curly hair is classified as type 3 in star hairstylist Andre Walker's classification system. He determined that hair falls into four groups that are divide into subtypes. In addition, every kind of hair needs a different treatment depending on its specific structures and characteristics.
Type 3A is loose, curly hair with S-shaped curls that may lack volume.
Type 3B has tightly coiled S-pattern curls or loose curls.
Type 3C are well-defined spiral curls and ringlets that are densely packed but prone to dryness.
Type 3 curly hair is perfect for medium to long-length haircuts. You can straighten your curls with an iron or hair dryer, blow dry your hair inwards, or use clips at the roots to add volume. These tricks work whether you're straightening your hair or growing out your natural curls. Make sure only to use a diffuser when drying curly hair.
3a curly hair products
Curl Definer: Curl definers enhance the texture of curls. Spray into your hair and rinse.
Anti-frizz products will protect your hair from frizz even in humid conditions. They also prevent frills and static.
Leave-in products: Natural, leave-in products work best for curly hair because they keep it hydrated.
Apple Cider Vinegar: You can mix apple cider vinegar with water or add it to your shampoo. This mixture will remove all product residue, sweat, build-up, and dirt from your scalp and hair.
Refreshers: A cooling spray or mist adds a bit of moisture to your curls and prevents them from becoming dry or frizzy.
Curly-type shampoos and conditioners: These will cover all the needs of your curly hair without drying out your hair.
3a curls
Curl comprises bouncy, well-defined curls with a wavy "S" pattern. Its circumference is about the size of a piece of sidewalk chalk. 3A curls have a fine to medium texture. This type of curl benefits from lots of body movement but is prone to frizz and dryness.
Conclusion
Type 3a hair is categorized by well-defined spiral curls, typically the size of a piece of chalk. Although curls have a wider circumference than 3b and 3c hair, it can be tough to differentiate the three types of rings. But don't worry. We've got a limited tricks up our sleeves.